Nausea is the sensation of unease and discomfort in the stomach and is a symptom often associated with motion sickness, pregnancy, chemotherapy, use of multiple medications such as HIV cocktails and postoperative surgery.
Clinical studies have shown that the herbal in DizzyStop® is believed to relieve or prevent nausea and vomiting by acting to decrease the release of the hormone responsible for causing nausea. Additionally, these studies reveal that the herbal in DizzyStop® acts to calm the contractions of the stomach and intestine. Research has shown that the herbal in DizzyStop® acts to effectively control nausea equally or more effectively than prescription drugs and without the side effects.
Six double blinded studies with 675 participants showed the herbal in DizzyStop® to be superior to placebo in control of nausea of pregnancy without adverse side effects. Other studies showed pregnant women with nausea and vomiting to have less nausea with the herbal in DizzyStop® than women taking placebo. The herbal in DizzyStop® is effective in relieving the severity of nausea and vomiting of pregnancy without adverse effect on pregnancy outcome.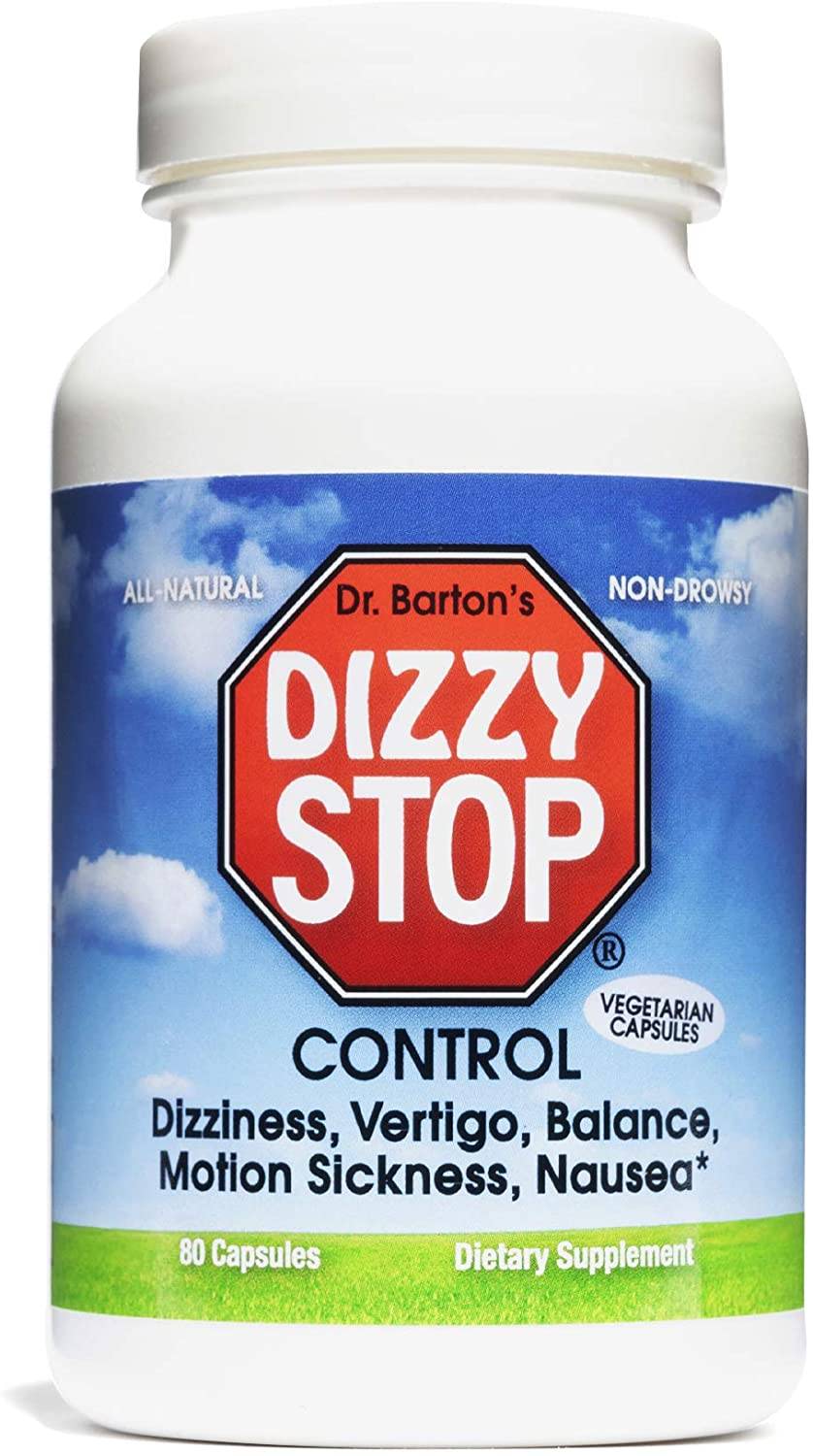 DizzyStop® contains an exceptional combination of all natural herbs researched and designed to bring you relief from your motion sickness, vertigo, nausea and/or dizziness.